Ultimate Kit: More Components and 90+ Programs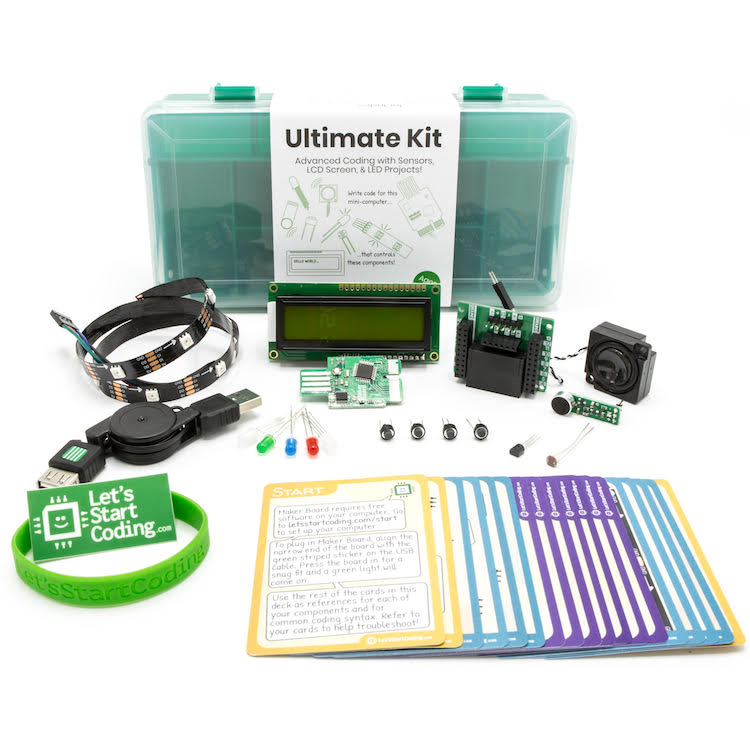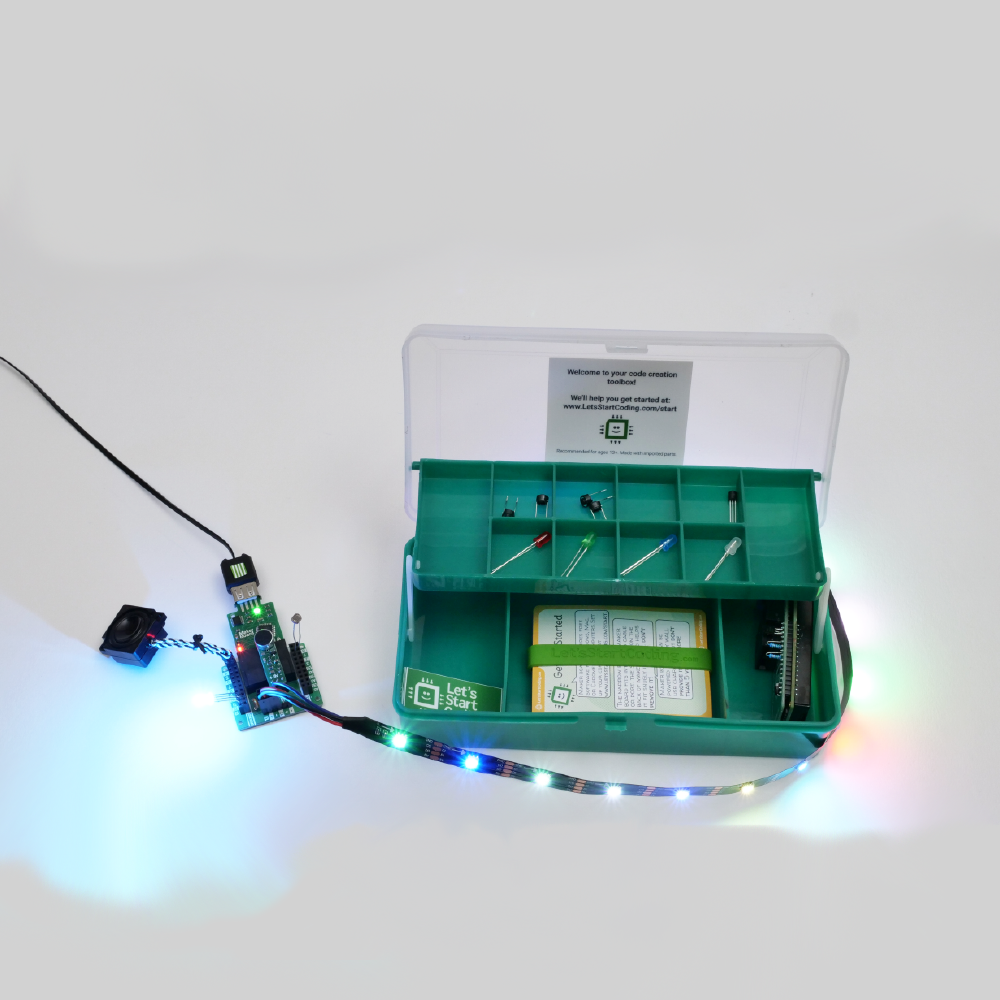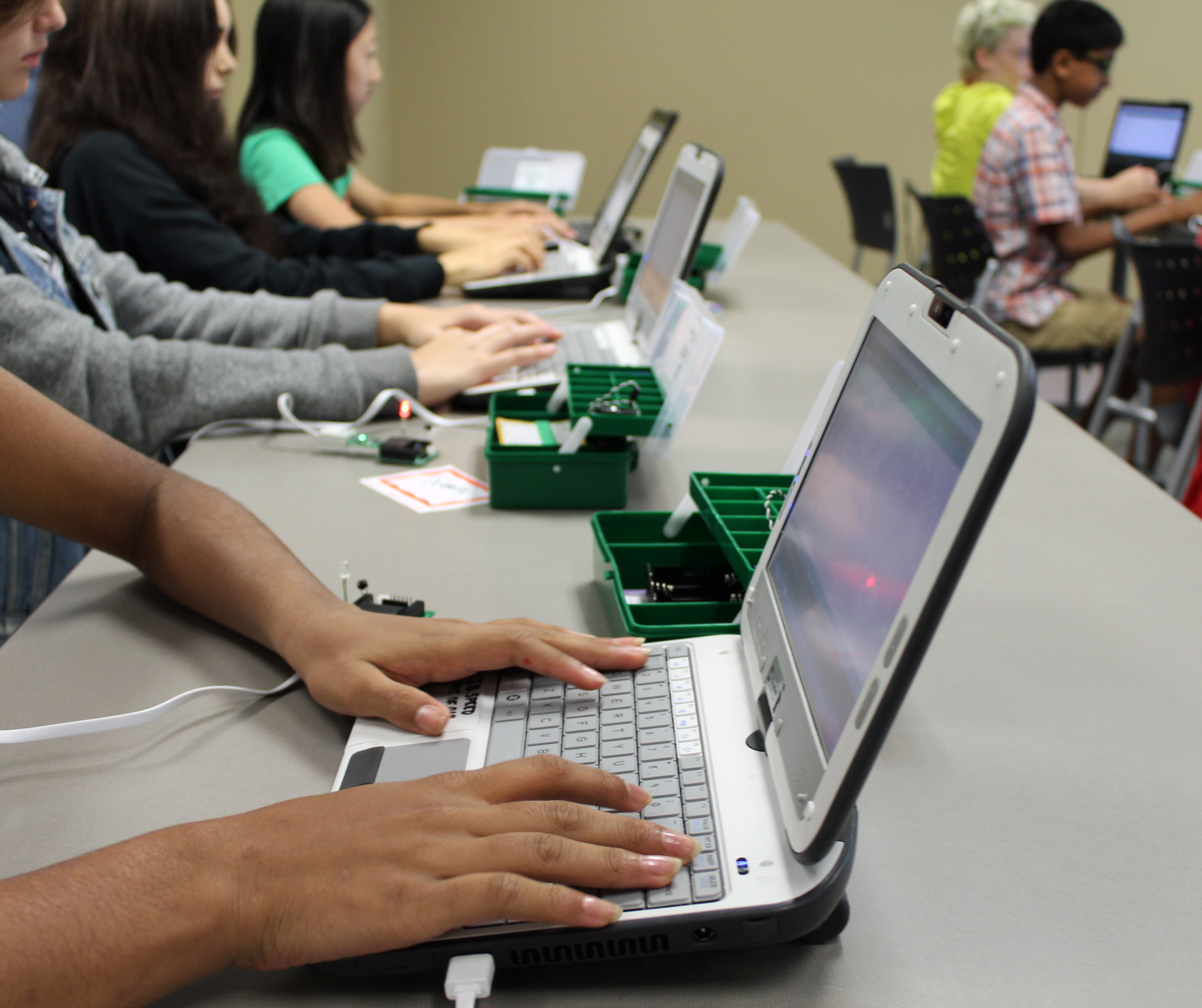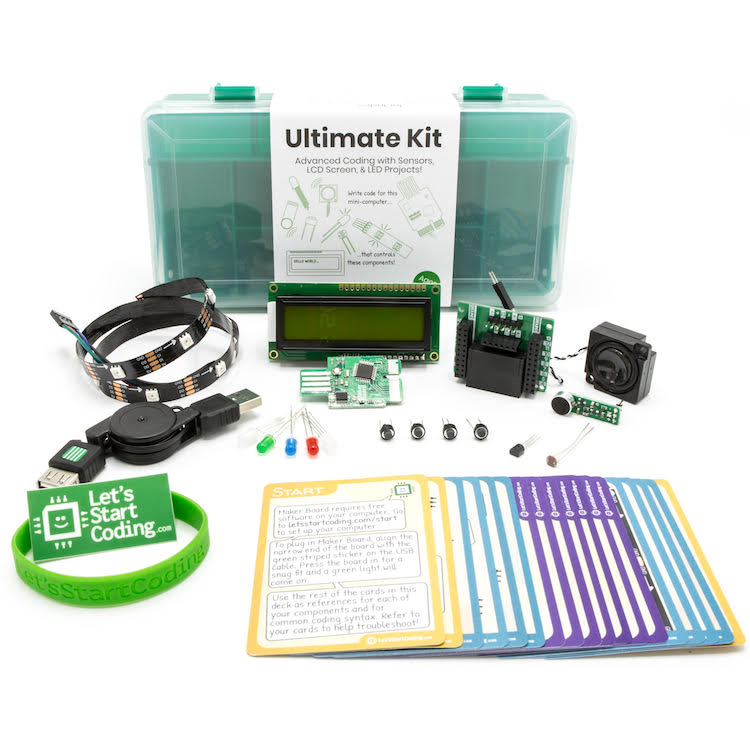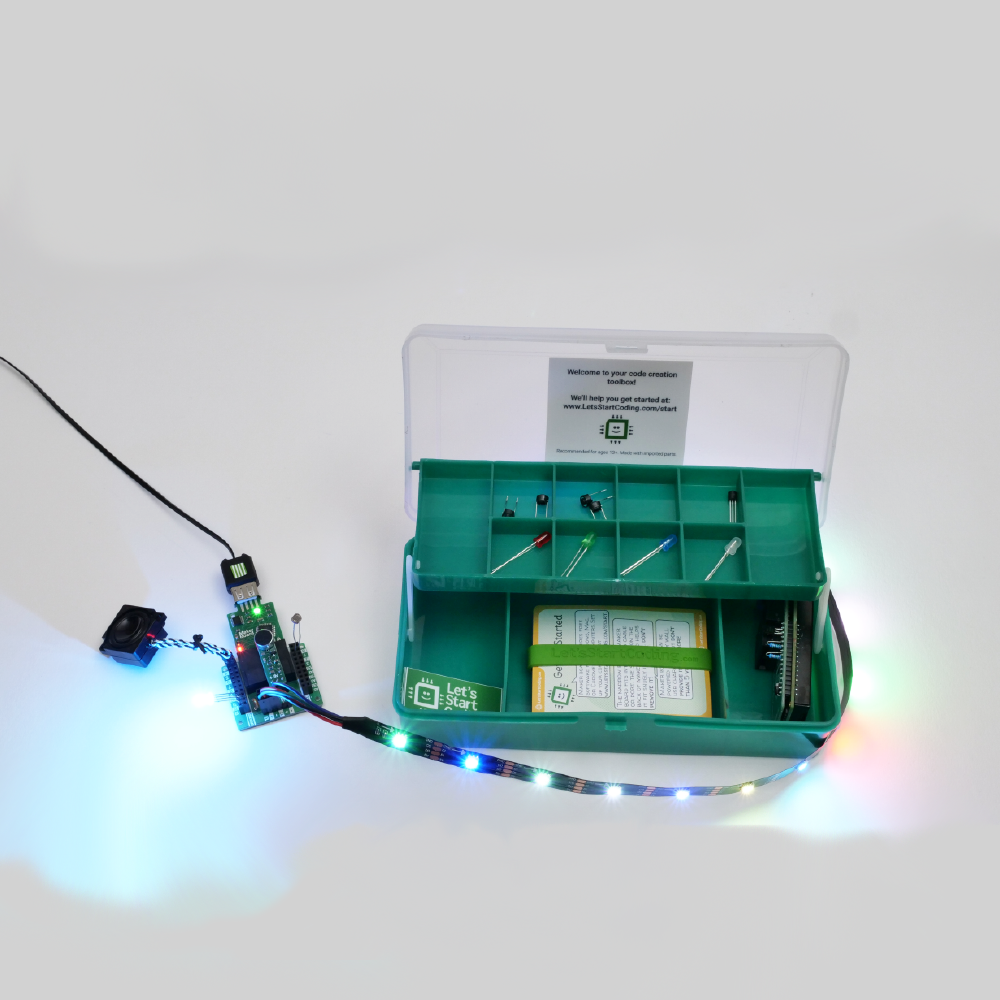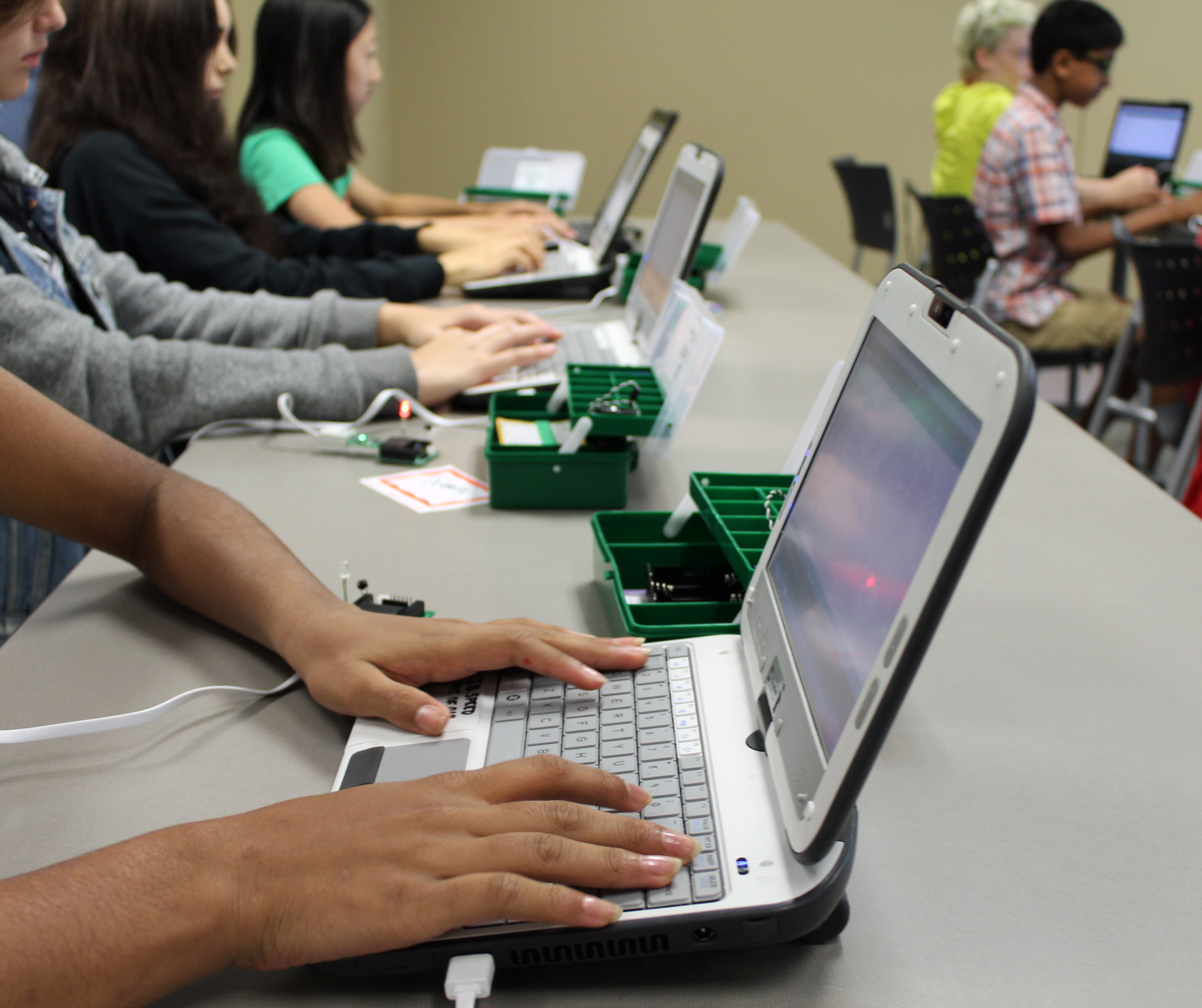 Ultimate Kit: More Components and 90+ Programs
Build over 90 hands-on projects as you learn to code!
Free step-by-step online guides to learn the basics of coding
Start Coding in 10 minutes! Cards included in the box explain components and how to get started
Free software can be downloaded for Apple, Microsoft, and Chromebook computers.
Includes LED light strip, speaker, sensors, buttons, an LCD screen, and more!
With the Let's Start Coding Ultimate Kit, you can learn real computer programming the fun way: hands-on! The Ultimate Kit includes all of the components you need to create sensors, displays, art projects, and even video games!

First, follow our online lessons to build:
LED Flashlight

DJ Sound Samples

"Simon Says" style memory game

and more!
While you learn about:
Loops

Variables

Statements

and the underlying concepts of all coding languages.
Next, step up to even cooler functional projects with the Ultimate Kit ranging from an LED flashlight to a "Jump Man" video game. These projects are even more fun as you start to customize and create your own amazing code.
Build code-based interactions, displays, and games!
15 bright and colorful LED lights on a flexible strip
Get colorful and creative with the flexible strip of LED lights included in the Ultimate Kit. We've simplified the electronics so that you can get started coding fast!

These fun LEDs are the perfect way to learn about some coding concepts like loops, using the 'random' function in code, and displaying sensor readings in interesting and beautiful ways.
Code Your Own LCD screen!
Make "Jump Man" with Maker Screen
Ultimate Kit includes Maker Screen, a simple, wire-free LCD screen that you can program. Start by programming your own messages and text to the screen. Then follow our guided lessons to learn how to make a real-time alarm clock or a miniature "Jump Man" video game.

Before you know it, you'll be using your code and electronics skills to add sound, lights, and sensors to your own custom video game!
And so much more!
Helpful component guide cards make it easy to learn how electronics plug in without any Googling, forum searching, or head scratching.

The code concept cards keep common syntax and explanations close at hand.
Our Google Chrome app makes it easy to program directly from the web!

With under 5 minutes of setup, a Windows, Mac, or Chromebook computer can send code to Maker Board and start making projects come alive!
More friends make it more fun! Share your code experience with a friend- learning and succeeding together will make learning to program even more thrilling.