Upgrade Kit from Base to Ultimate Kit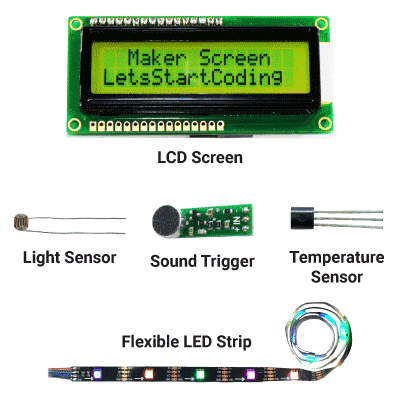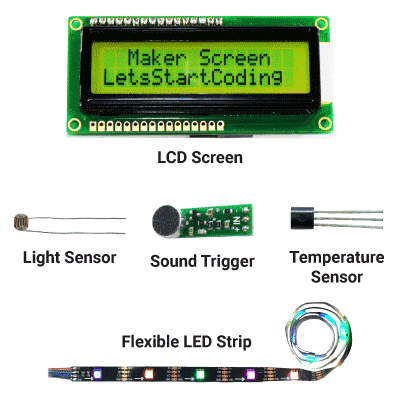 Upgrade Kit from Base to Ultimate Kit
Already have the Base Kit? Want more components to do more projects?
This upgrade kit includes:
Light Sensor
Temperature Sensor
Sound Trigger
LCD Screen
Rainbow LED Strip
the corresponding component reference cards for those components.
Note that this kit does not include a Maker Board or Carrier Board. If you have a Base Kit, you already have those components.
Buying this kit as an addition to your Base Kit will allow for dozens of new and exciting projects, including:
Rainbow LED thermometer
'Jump Man' video game
Sound-activated LED lights
Automatic Night Light
and dozens more!
Everything in the Upgrade Kit is compatible with the Base Kit, so it's the perfect addition to your young coder's 'tool chest'!