Code Speaker : A Gum-Stick-Sized Programmable Speaker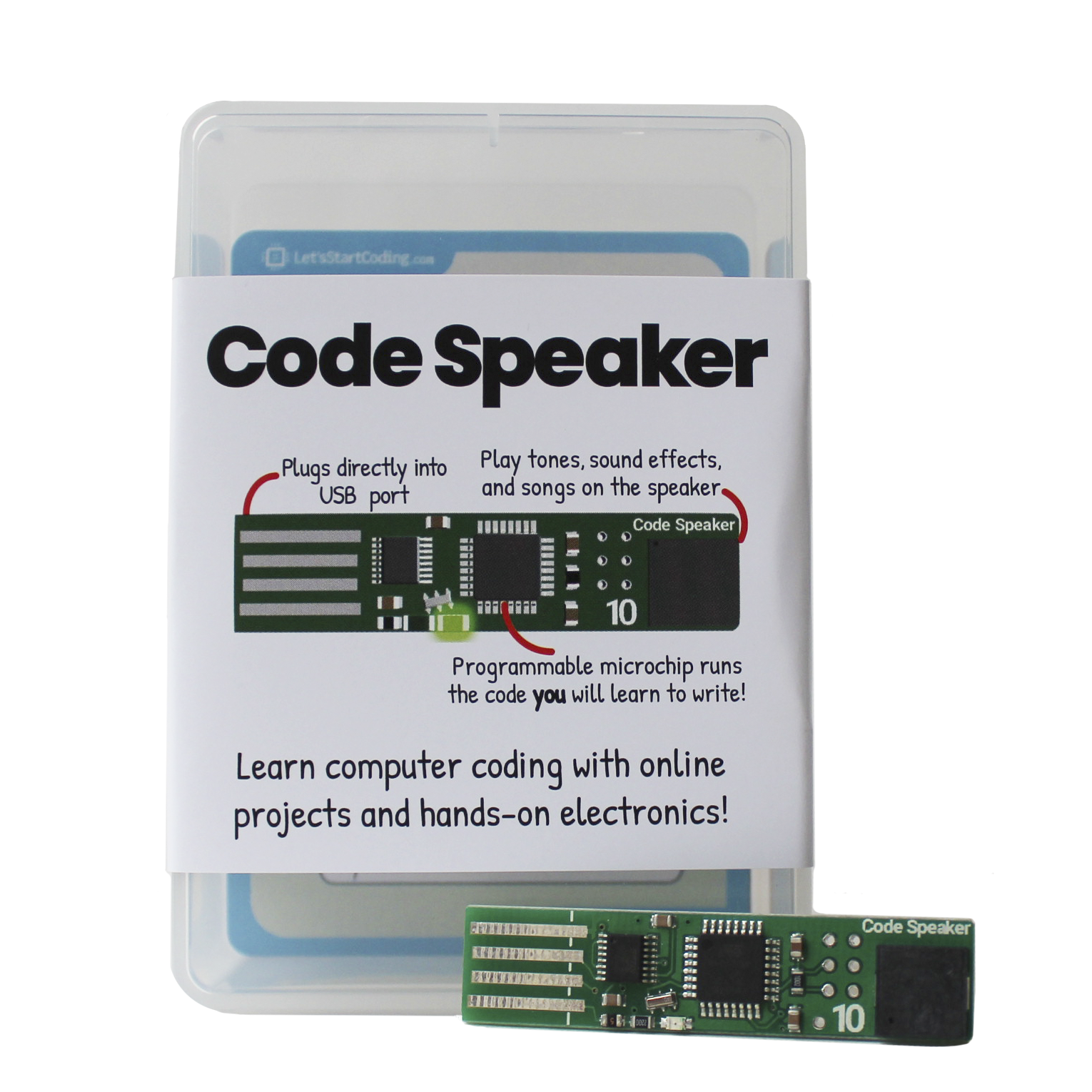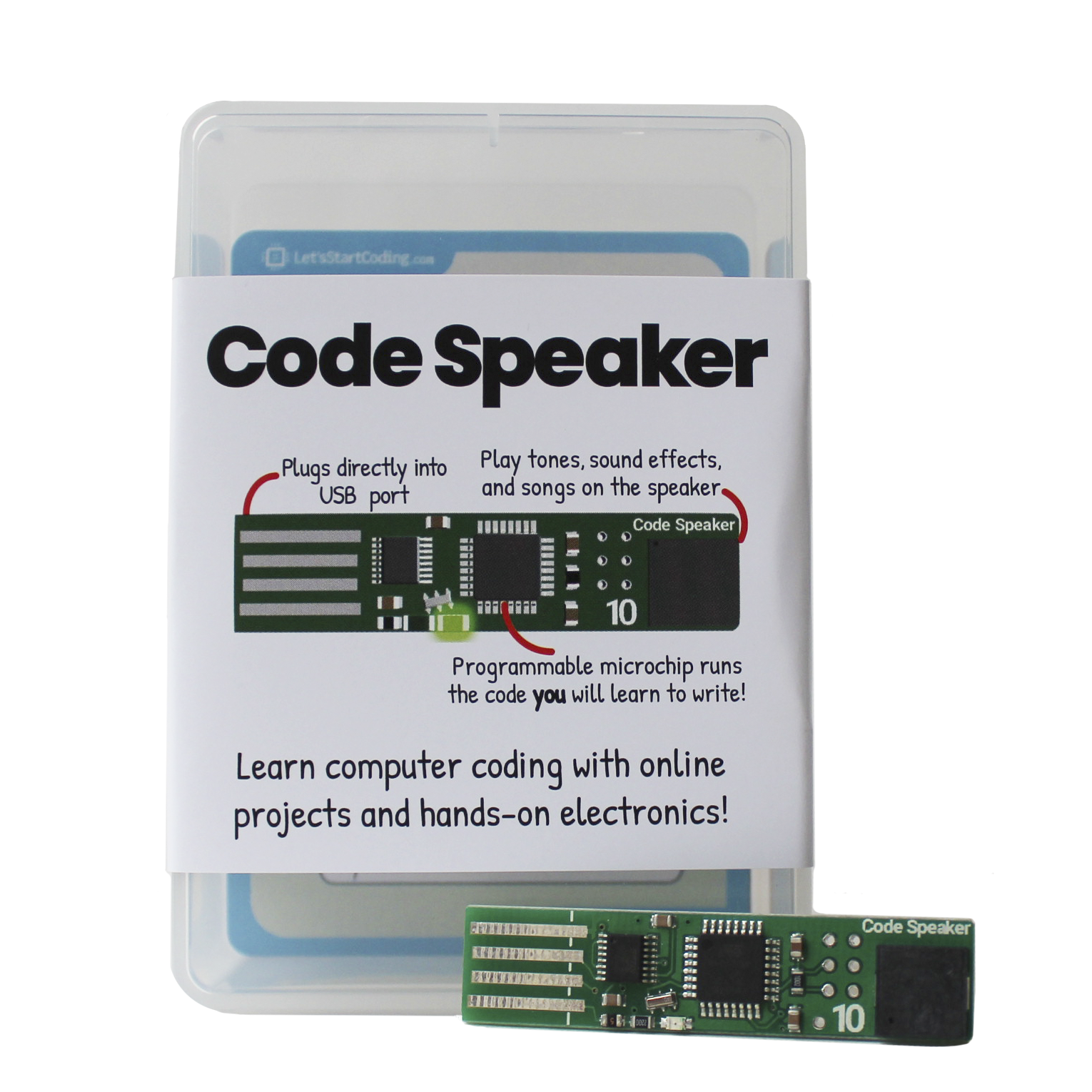 Code Speaker : A Gum-Stick-Sized Programmable Speaker
Looking for the perfect gift for a kid who is interested in music and technology?
Code Speaker is a tiny programmable circuit that teaches coding to boys and girls aged 8 to 12. Using a computer and the Code Speaker board, they can follow beginner online projects and make sound effects and play songs with code!
Kids learn real technology and critical thinking skills. 12 online example projects with walkthrough videos teach them basics, but there is no limit to what kids can build! Using C++ (see-plus-plus) coding, youngsters can code up anything they can imagine.
Let's Start Coding products are used in thousands of schools and homes around the world as an introduction to real, typed computer programming. The immediate feedback of holding a physical object in your hand, plus the online lessons created by educators ensure that this product will make both kids and parents happy!
Example projects include:
Morse code messages

Songs like 'Happy Birthday' and 'Shave and a Haircut'

Rising and falling tones (siren)

Random tone generator

Coding concepts that kids learn:
Loops

Variables

Functions

'For' loops

Troubleshooting / 'Bug Hunting'
Code Speaker plugs directly into a standard USB port on a Windows, Mac, or Chromebook computer. Visit the Let's Start Coding website to install free software that contains projects and learning resources. Learn by example from pre-written programs that build up in complexity and introduce coding concepts with each fun project.
Notes for adults: If your young coder is not a strong typer or is not familiar with installing and using software, they will greatly benefit from your help. Installing the software takes 5 to 20 minutes (depending on internet speed) and can be done before the child starts with the kit. If you follow along with them on the first setup project and first coding project, it will be easier for your child to get the hang of writing and uploading code. And you may learn something cool, too!