Base Kit: Get Creative with 30+ Programs and Dozens of Circuits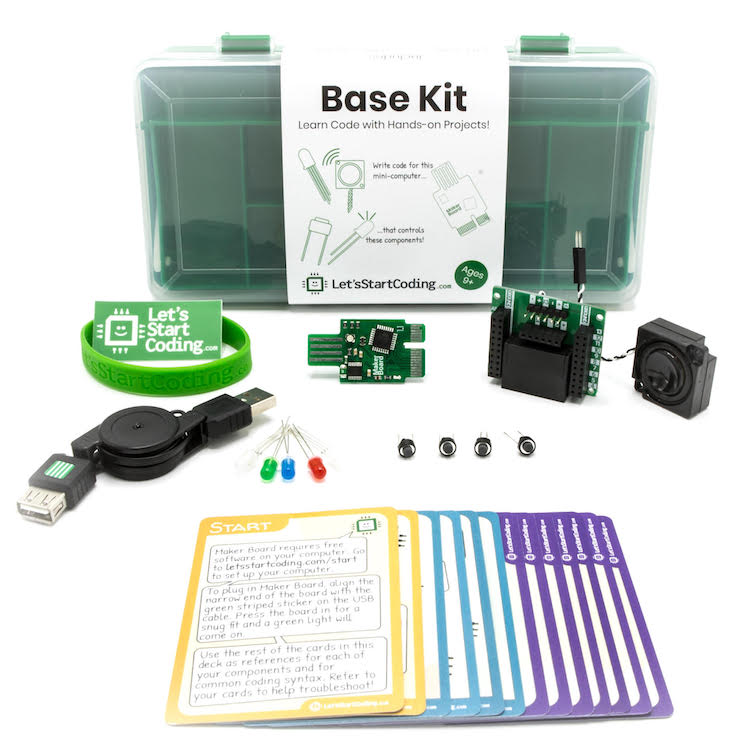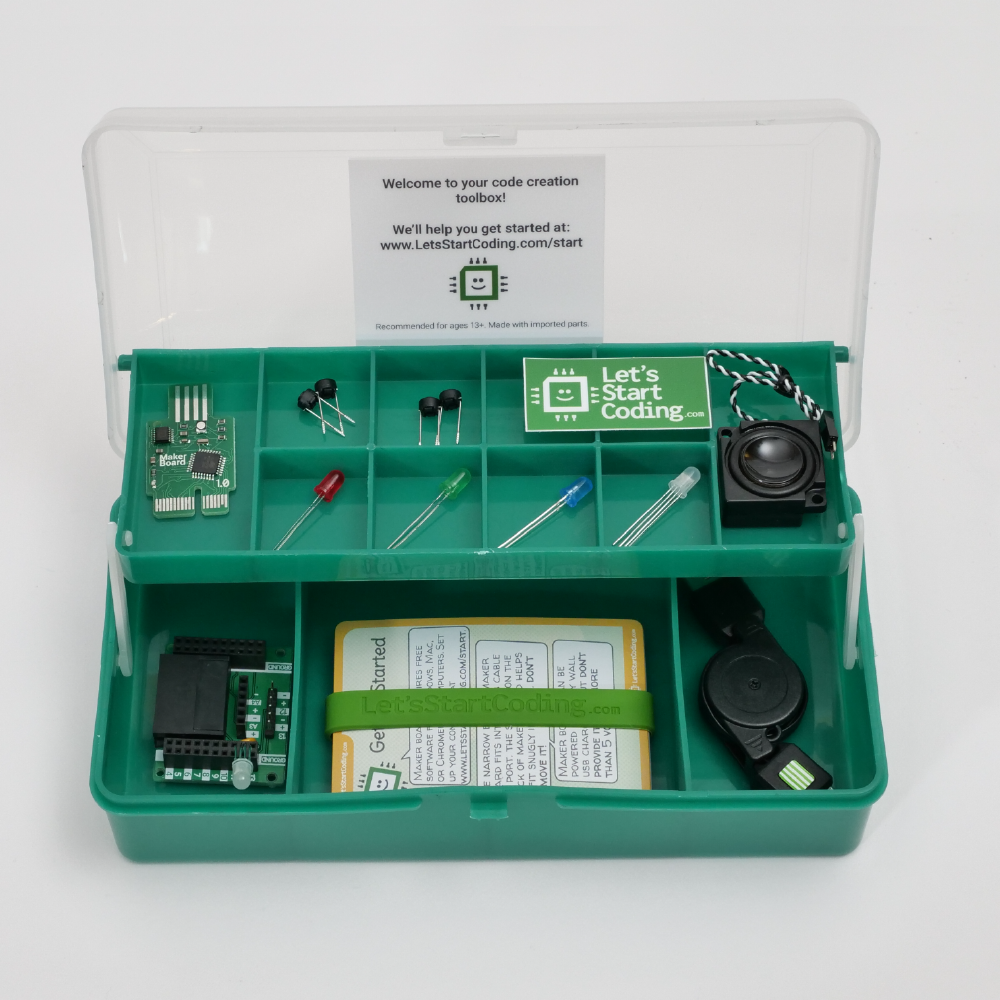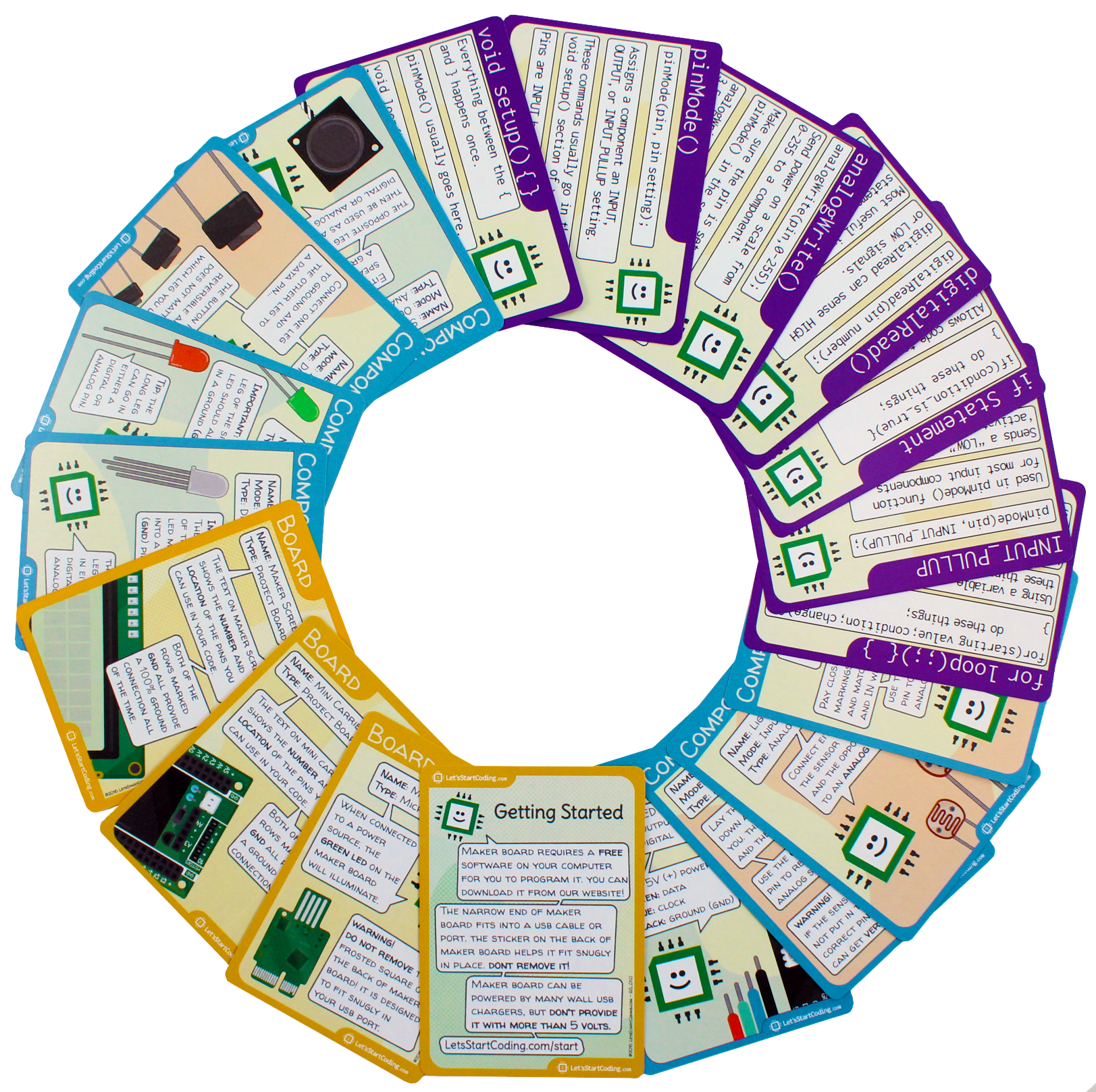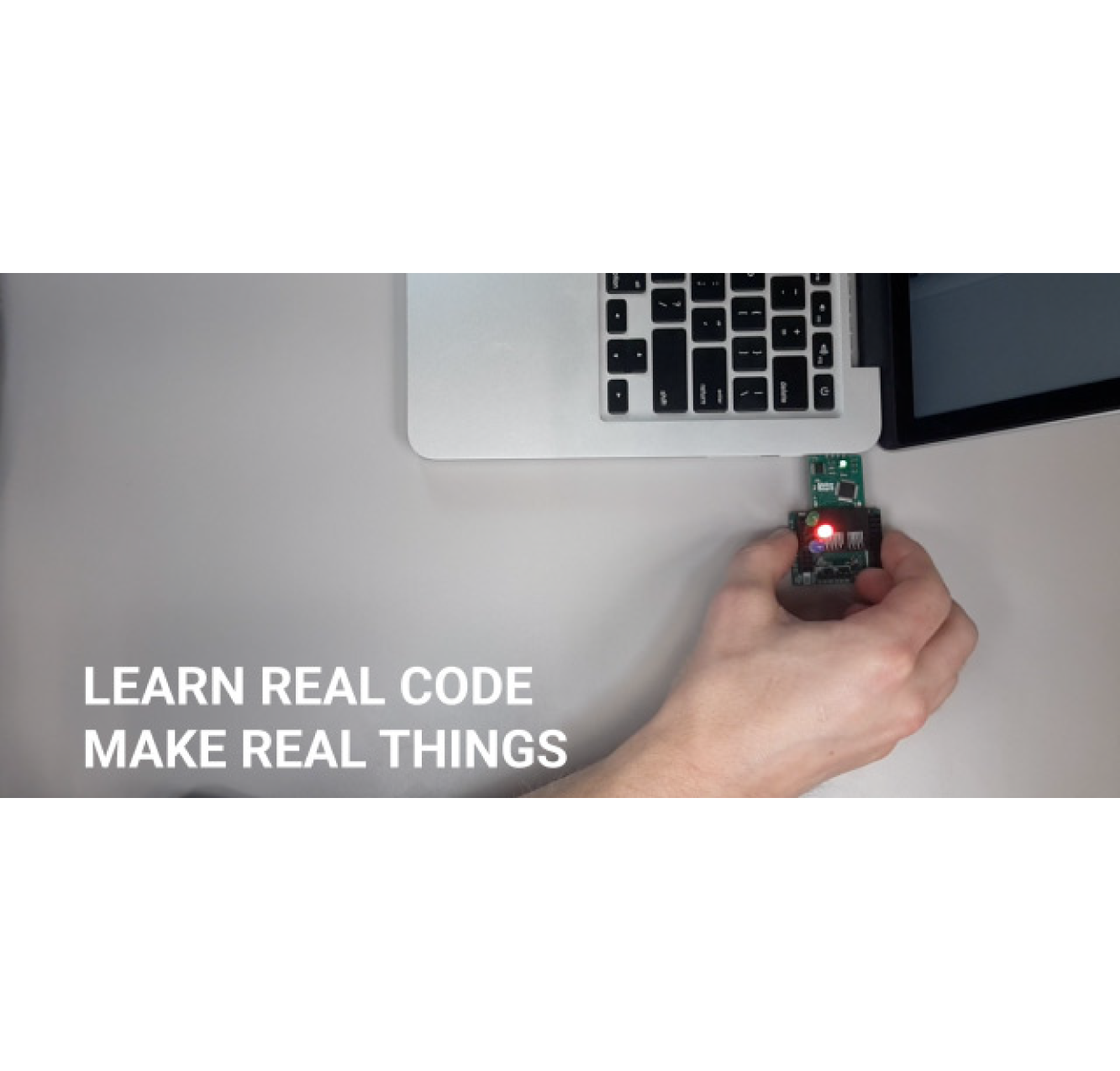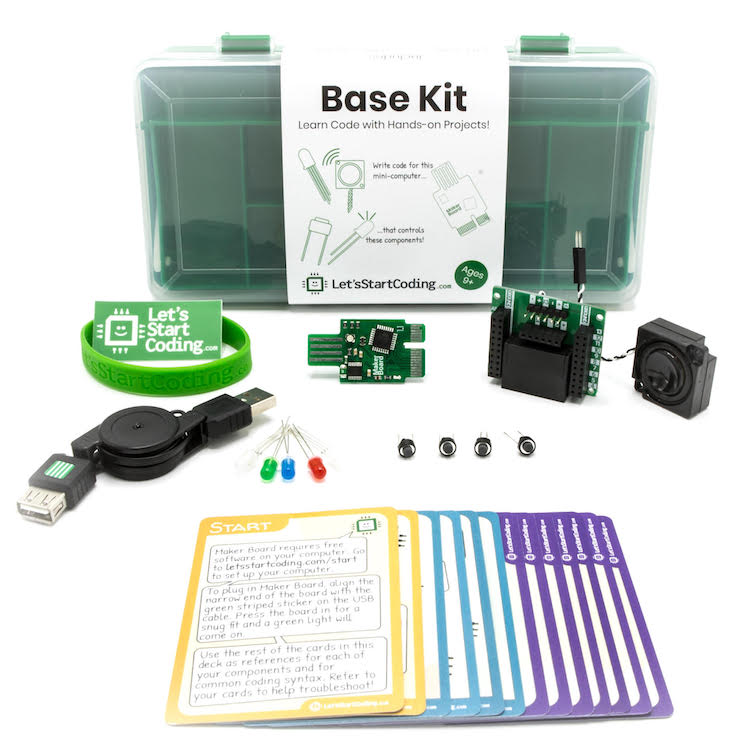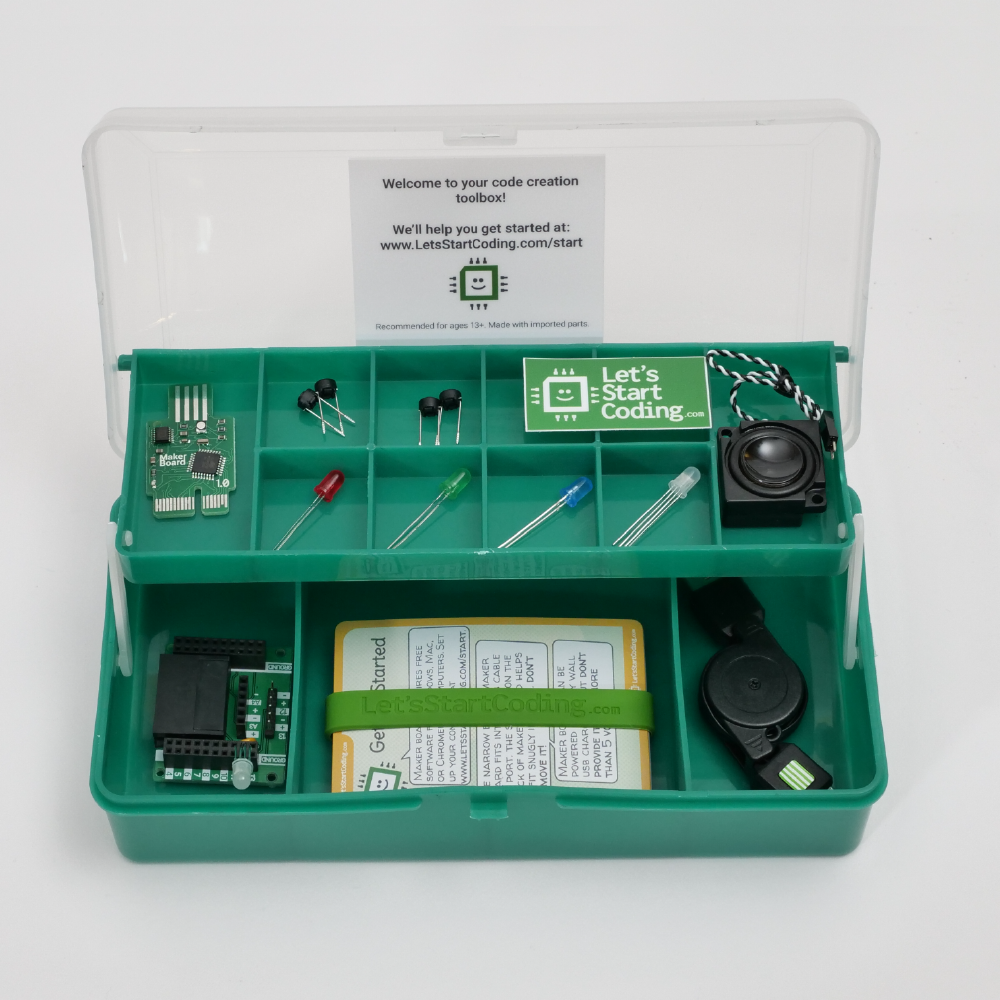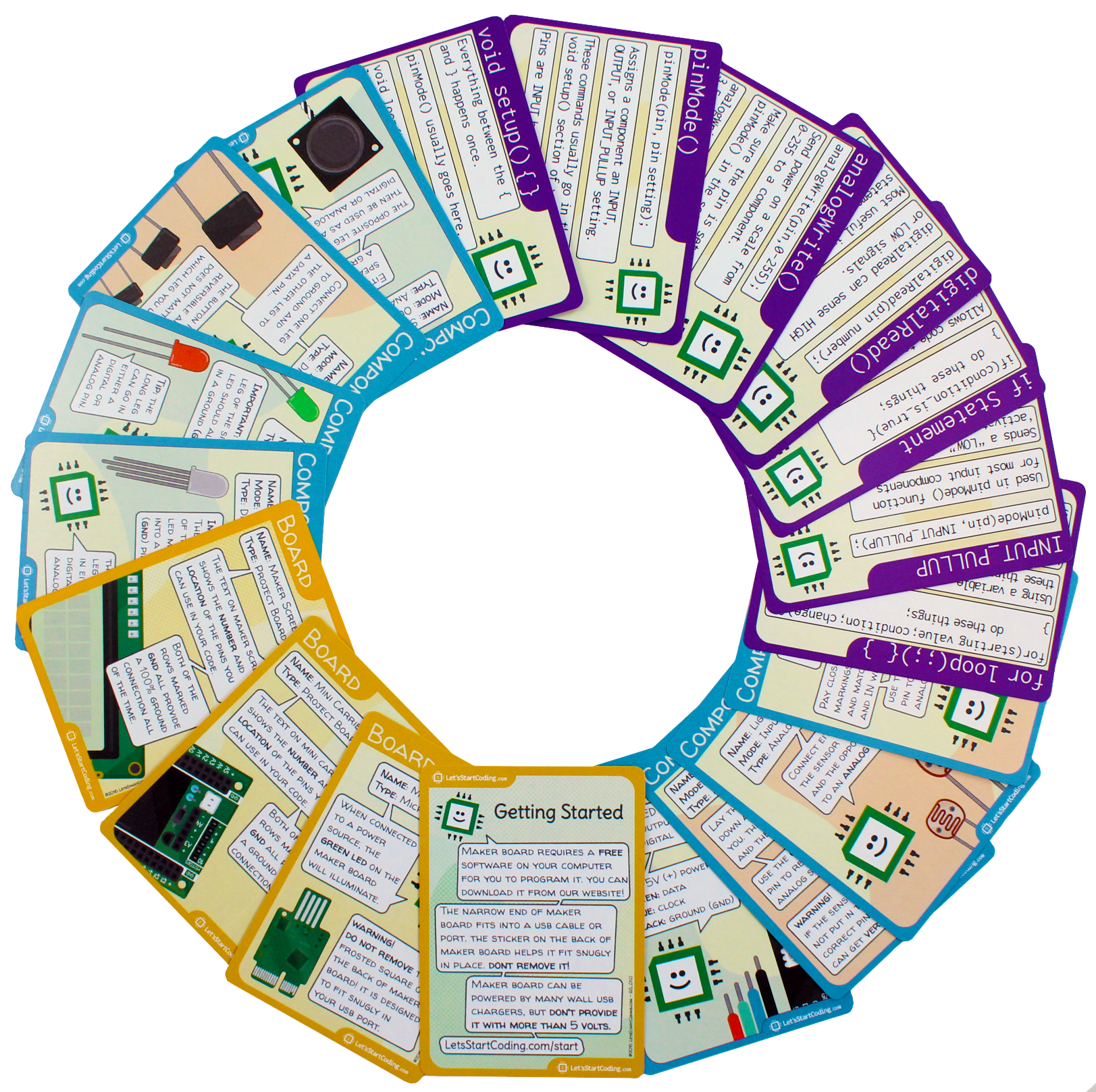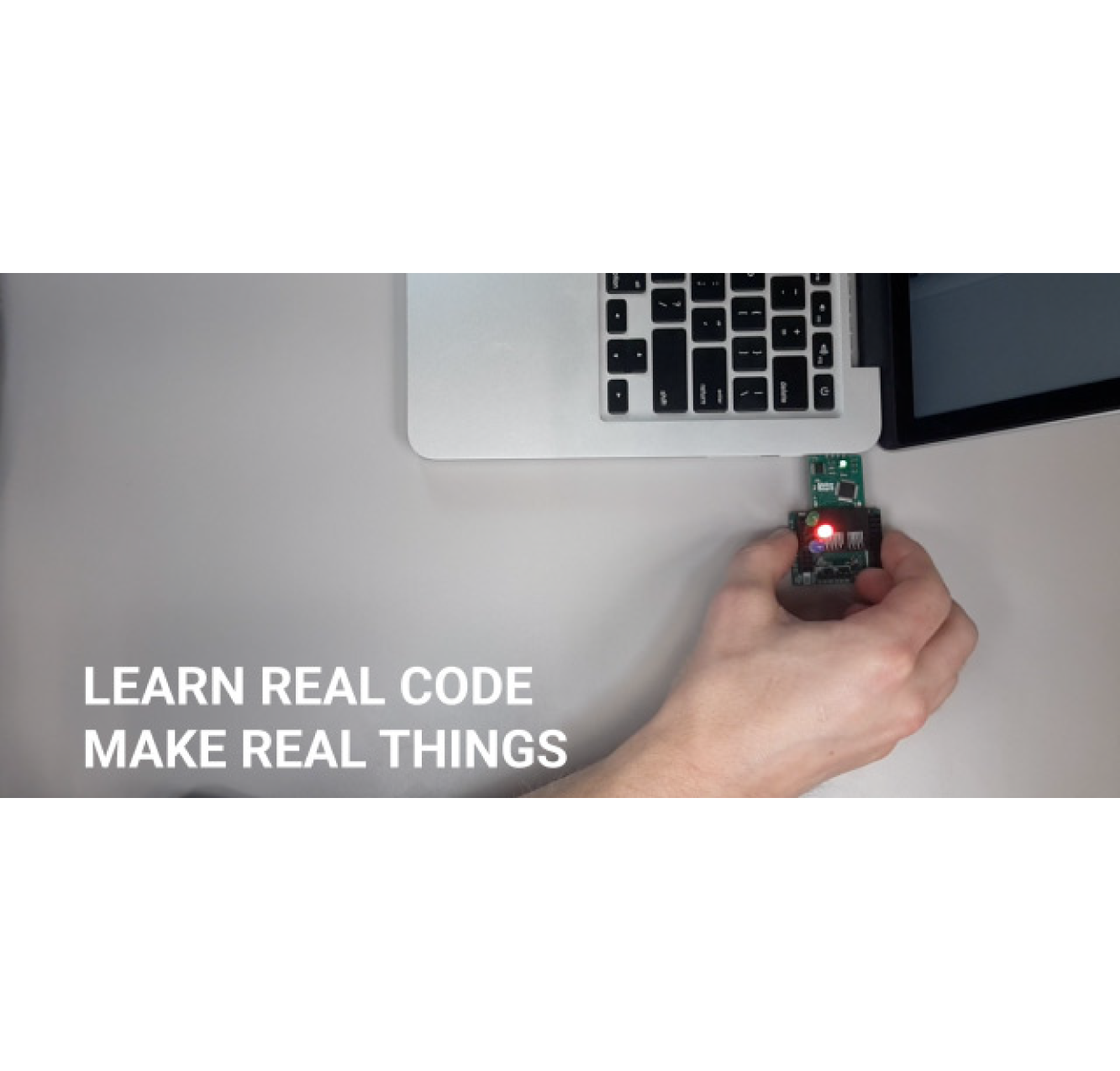 Base Kit: Get Creative with 30+ Programs and Dozens of Circuits
Build over 30 hands-on projects as you learn real, typed coding!
Free step-by-step online guides to learn the basics of coding.
Start coding in 10 minutes! Included cards explain components and how to get started.
Easy set-up, simple electronics, thousands of possible projects.
Recommended for ages 13 and up
Hear from our customers:
"I have been trying to get [my child] interested in coding. The immediacy and the feedback he gets from the physical components is great for kids."
"One of the most beneficial things about this kit is that I'm able to put it in a little box and keep it with me."
With Let's Start Coding, you can learn real computer programming the fun way: hands-on! Our kits include no-hassle electronic components that are simple to connect and allow you to create dozens of real-world games, gadgets, and displays.

Follow our online lessons to build:
LED Flashlight
DJ Sound Samples
"Simon Says" style memory game
and more!
While you learn about:
Loops
Variables
Statements
and the underlying concepts of all coding languages.

The best part is- it's fun! You'll build shareable, functional projects with the Ultimate Kit ranging from an LED flashlight to a "Jump Man" video game. These projects are even more fun as you start to customize and create your own amazing code.
Get started with the basics.
You'll be amazed at how much is possible with the Base Kit. Just a few LEDs, buttons, and a speaker will turn into over 10 projects with our step-by-step coding lessons, and 20+ more projects with our free code examples online.

Before you know it, you'll be creating projects we never even thought of- and that's the goal!
Use our free resources for support!
Helpful component guide cards make it easy to learn how electronics plug in without any Googling, forum searching, or head scratching.

The code concept cards keep common syntax and explanations close at hand.

With under 5 minutes of setup, a Windows, Mac, or Chromebook computer can send code to Maker Board and start making projects come alive!